Posted on December 9, 2021
Christmas is by far one of the busiest and most celebrated holidays in the UK, and as Christmas cheer fills our homes, more waste than ever before fills our bins.
Did you know, from excessive eating habits to overspending and buying – Christmas is very damaging to our planet. So, in our December blog, we thought it would be useful to give you tips on how to create your very own Christmas decorations with help from Hobby Craft – available in-store and online.
With these simple ideas, you'll be making your Christmas a little bit greener this year.
33% of cards that are not recycled end up in landfills, where they degrade and release greenhouse gasses into the atmosphere. Now instead of buying your Christmas cards this year, why don't you create your own? You save money, you get to add a personal touch to each card you give, and it's better for the planet!
At Hobbycraft you can buy creative card-making kits which save you the time of finding everything you need, but also gives you some creative inspiration to go all out. 
This Night Before Christmas – card kit is perfect to help you assemble a wonderful pack of Christmas cards that will stand out in any house. This pack includes over 100 papercraft items that will make your cards unique, fun, and of course festive. 
If you don't fancy going all out on the home card-making kits, why not buy a sweet Reindeer or Santa stamp to use on your Christmas card, for that chic, minimal but classy look. 
For only £2.00 you can get this Prancing Reindeer wooden stamp that'll help you create simple Christmas cards in minutes.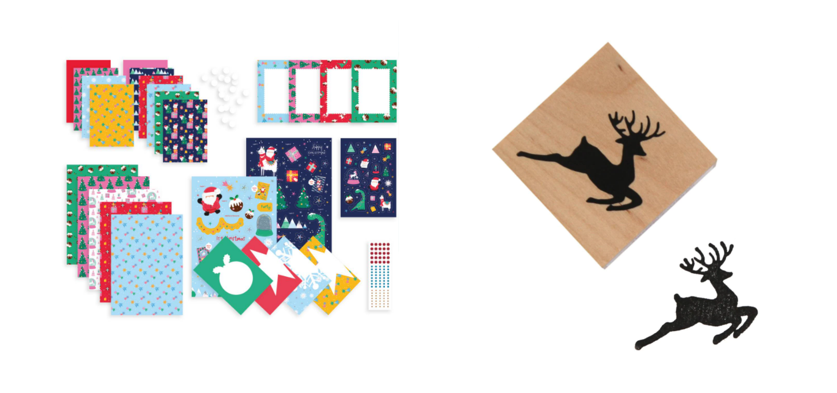 This year Hobby Craft has a range of blank Christmas decorations on offer, to encourage you to create your own.  Homemade decorations look more unique and last longer, which avoids you having to over consume on plastic decorations every year.
Make your Christmas tree colorful this year by painting these Christmas character hanging wooden decorations. With six unique designs to choose from you'll have a snowman, an angel, a gingerbread man, a reindeer a Santa and a snowflake - to jazz up your tree and make memories along the way..
If you love your candles and wondering what to do with the little ones once the Christmas break begins – why not paint your own tealight holder? At Hobbycraft we have a range of different Santa Tealight holders for you to paint at home. The packs include six different paint colours and a paintbrush, all for only £3.00!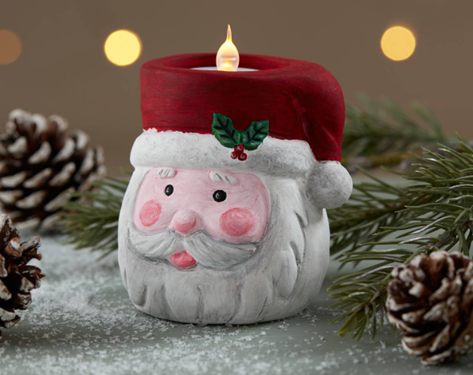 40 million Christmas crackers are thrown away each year – lined up end to end, this equates to 1,220 Mount Everests stacked on top of each other. These are major source of unnecessary waste with many containing single-use plastic toys, glitter-coated cardboard and excessive plastic packing.
So… why not create your own?
By creating your own set of crackers, you can choose what gifts to include in them – might be something you can use over and over and over again or could be a little chocolate with a silly joke attached. In this Christmas cracker kit from Hobbycraft you can personalise your table décor with a festive classic that is also friendlier to our planet, and lets be honest… they do look better than bought ones from the local supermarket (even if we do say so ourselves!).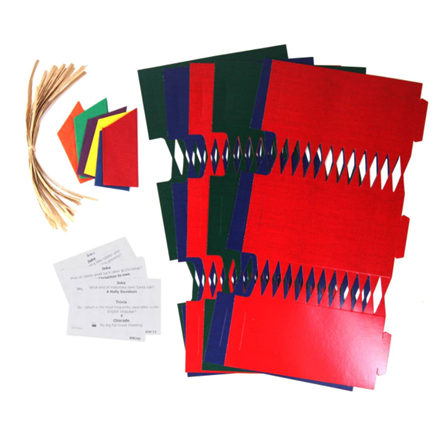 Now with these three useful, and simple tips under your mistletoe(!), we hope you have a great festive season that is a little bit greener and friendlier to our amazing planet. Attenborough would be proud.
We wish you a very Merry Christmas and a Happy New Year!