Posted on November 23, 2021
We are bringing you the best black Friday deals Greenwich Shopping Park has to offer this year, to have you feeling and looking your best.
From up to 60% off all electrical beauty at Boots, to up to 50% off the best designer perfumes and aftershaves at Superdrug – you'll be looking and smelling amazing with these fabulous beauty offers.
If you're thinking of head starting your new year's resolution to be more active, Sports Direct has £20 vouchers with every £100 spend, perfect to buy those new running shoes! Lastly, Wilko has got you covered with their deals all year around, but they definitely have you covered this Black Friday, with 3 for 2 on all cosmetics.
Kickstarting the sales with up to 60% off all electrical beauty products is Boots: from electric toothbrushes, to hair products and even fitness gadgets – you'll tick a lot of people off your Christmas present list.   
Save £300.00 – yes that's correct - on this Oral B IO8 Electric toothbrush,. Sold with a limited edition travel case because let's face it, nobody likes a wet wash bag with toothpaste all over it! Down from £450.00 – the tooth fairy won't be making an appearance anytime soon with this brush in your hands.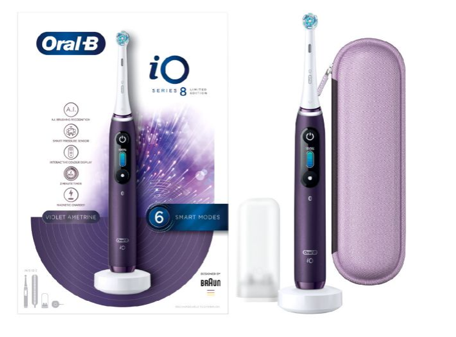 Moving along from the tooth brushes to the hair dryers… and to this Panasonic EH-NA65CN Nanoe hair dryer with diffuser for visibly improved shine in rose gold. This innovative and lightweight Panasonic hairdryer is equipped with Nanoe technology, which retains the moisture balance in your hair ensuring visibly smooth and shiny locks.
For even a better deal, see Boot's bundle package and save up to £200.00 if you buy the Panasonic EH-HS99 Nanoe Ceramic hair straightener for improved shine with temperature control, in black and rose gold. Get glossy, straight hair with this amazing Nanoe ceramic straighteners.

Save up to 50% with the best designer perfume and aftershave at Superdrug this Black Friday – who doesn't like perfume or aftershave as a stocking filler?
Starting off with Marc Jacobs, down from £69.00, get the Marc Jacobs Perfect Eau de Parfum for only £48.30 now, only at Superdrug. Another Marc Jacobs classic that's also part of Superdrug's great Black Friday deal is Daisy, Eau de Toilette for only £42.00 and Marc Jacobs Daisy Eau so Fresh Eau de Toilette for only £49.99. With floral notes and sensuous wild rose and warm plum.don't walk… run to bag yourselves some Marc Jacobs goodness this week.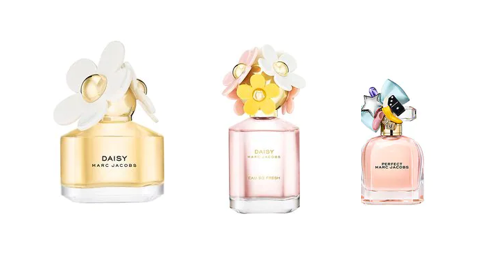 Now for the men…
From Versace, to Jean Paul Gaultier – you'll be smelling amazing with these amazing deals from Superdrug. For only £42.40, down from £85.00, fist bump this Diesel Only the Brave eau de toilette into your basket. Moving on to a timeless classic, the Le Male Eau de Toilette by Jean Paul Gaultier in its iconic body bottle is now only £28.00 down from £40.00. Lastly, you'll have heads turning with this stunning Versace Dylan Blue eau de Toilette, again a timelessly chic scent that's now only £37.00.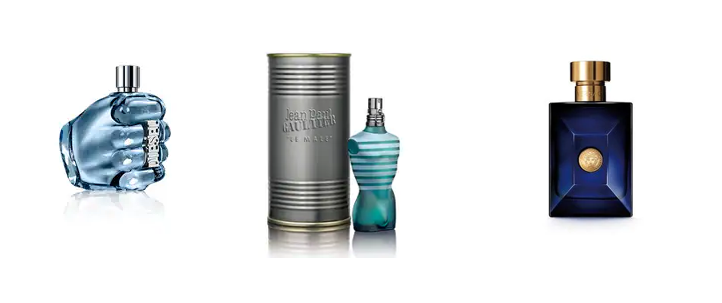 Now keeping in theme of looking and smelling your best, Sports Direct has the best offer this Black Friday – offering a £20 voucher when you spend £100 online or in store. With up to 60% off on football shirts, to up to 50% off on hoodies and Nike gear – you'll spend £100 in no time to be eligible for their Black Friday offer.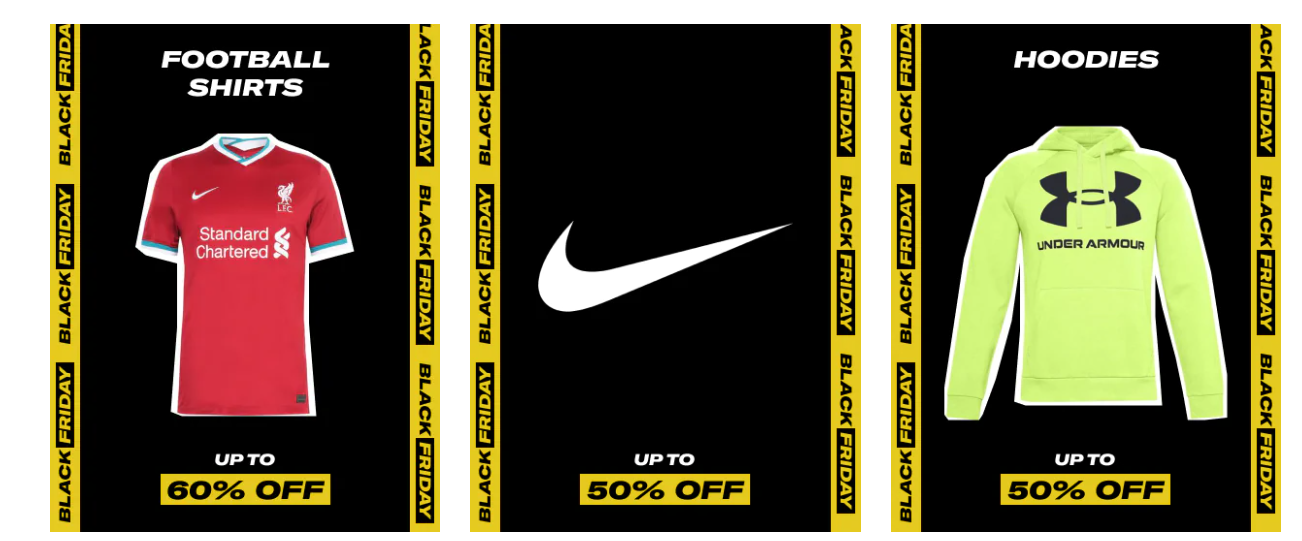 And lastly, we couldn't have avoided the great deals Wilko have this year, including 3 for 2 on cosmetics with the cheapest free. Brands like Collection, Rimmel and Maybelline are amongst the cosmetics in the mix and match 3 for 2 deal. Featuring Rimmel's Stay Matte Pressed powder transparent for only £4.48.
This pressed powder glides on smoothly to provide even, natural-looking, long-wearing coverage that effectively conceals imperfections while revealing a flawless matte perfection! Also available for an amazing price, is Collection's Khohl eyeliner in black for only £1.98. Collection's glam crystal dazzling gel liner in funk will add instant sparkle and glamour to your make-up – perfect for those Christmas parties this December.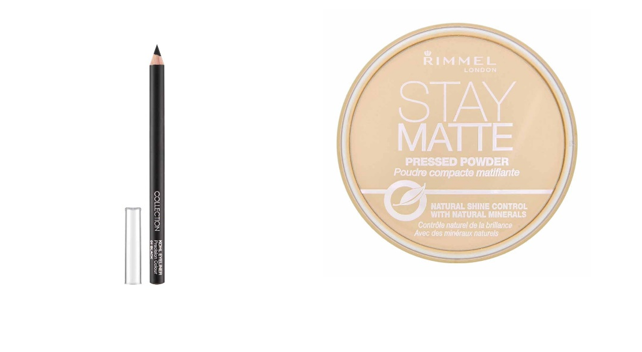 Make sure you plan ahead this Black Friday, to avoid disappointment see opening times here for all our stores. Don't forget about our other on site stores such as New Look, Matalan and JD Sports who also have great Black Friday deals available this week, running up until cyber Monday on the 29th of November.