Whilst wishing for some woodland creatures to come along and help us clean Cinderella-style may be too much to ask, a little bit of help every now and then would still be greatly appreciated. After the year we've had - where homes have become offices, schools, home gyms, and just about everything in between - it's natural for the resulting mess and the clutter to feel a little insurmountable.

That's why we've put together our list of spring-cleaning essentials. All our recommendations can be found at Greenwich Shopping Park stores and provide a quick, inexpensive way to revive your home for spring and keep mess at bay all year round.

All Greenwich Shopping Park stores are now open with strict safety and social distancing guidelines in place. To find out more about the steps we've taken and information on any of our stores, please visit the store page.
To bleach or not to bleach? That is the question.
It seems paradoxical to be using heavy chemicals and harsh tools to create a fresh, spring vibe in your home, but when mess seems to be particularly big or ingrained, it's hard to find something strong enough to do the job. It certainly doesn't seem like the type of thing you'd find in one of your kids' science projects, but alas one of the best (worst-kept) secrets in cleaning is baking soda and white vinegar.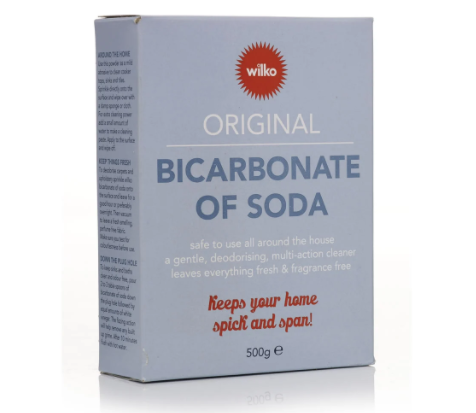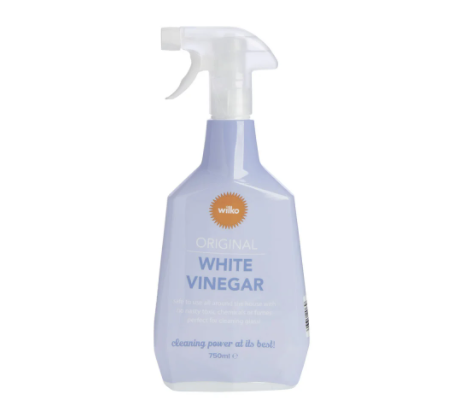 Mixing these two creates a powerful, fizzy reaction that dissolves stains and lift messes in a matter of minutes. What's left – salt water, for anyone interested – can be easily swept away or rinsed with hot water. And don't worry, it won't leave your house smelling like a fish and chip shop either. Speaking of smells…
Zoflora (£4.00), Lidl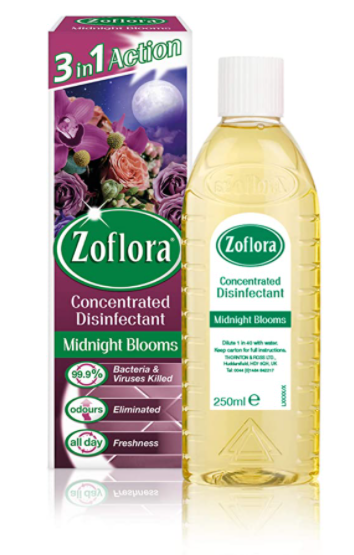 Disinfection is an extremely important part of cleaning, particularly in recent months where we've all learned just how long germs can live on surfaces. Unfortunately, disinfection doesn't always eradicate odours and can sometimes leave a horrible chemical smell and even exacerbate what you were trying to clean.

Fans of Mrs Hinch will already know what we're thinking – Zoflora! Not do you only need a capful of the strong disinfectant to do the trick, but it also leaves a beautiful smell that lifts a room without feeling artificial. Try the Cotton Fresh scent for something fresh and natural, or experiment with their Bouquet range for a suiting floral aroma.
Collapsible bucket (£6.00), Matalan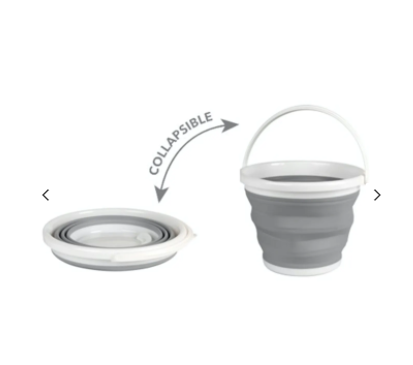 Despite making our houses cleaner, cleaning products really don't look that nice. Nothing ruins the Pinterest-perfect look of a white porcelain bathroom or rustic kitchen like a neon yellow bleach bottle poorly hidden on a shelf. To top it off, it can also be dangerous to have chemicals so prevalent in rooms you use so often, which leaves the question of where to store these big bulky items.
Take away the stress of constant tidying by using collapsible buckets, like this one at Matalan. It holds 10l when fully opened and is great for carrying products, cleaning solutions and tools. When you're finished, it can be easily left open for cleaning product storage or collapsed and stored easily.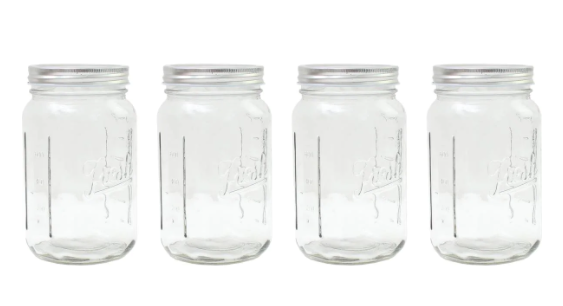 So, we've cleaned all the mess on the outside. But have you cleaned the mess on the inside?
The inside of your cupboards and drawers that is. Take your seasonings and condiment storage for example. Already, the different shapes and sizes will make it difficult to navigate, meaning you're more likely to have spills and messes. When those spaces get messy, they spread to other items and so you're forced to clean them as well. Then you tell yourself you'll clean it after cooking, then you don't put away the items you got out, and you're back to square one!
Consistent storage solutions will not only be easier to navigate, but can also be more easily cleaned when messes do happen. We love these mason jars at Hobbycraft, which come in multipacks so you can achieve those Pinterest vibes.
Baskets, Homesense (prices start from £7.99)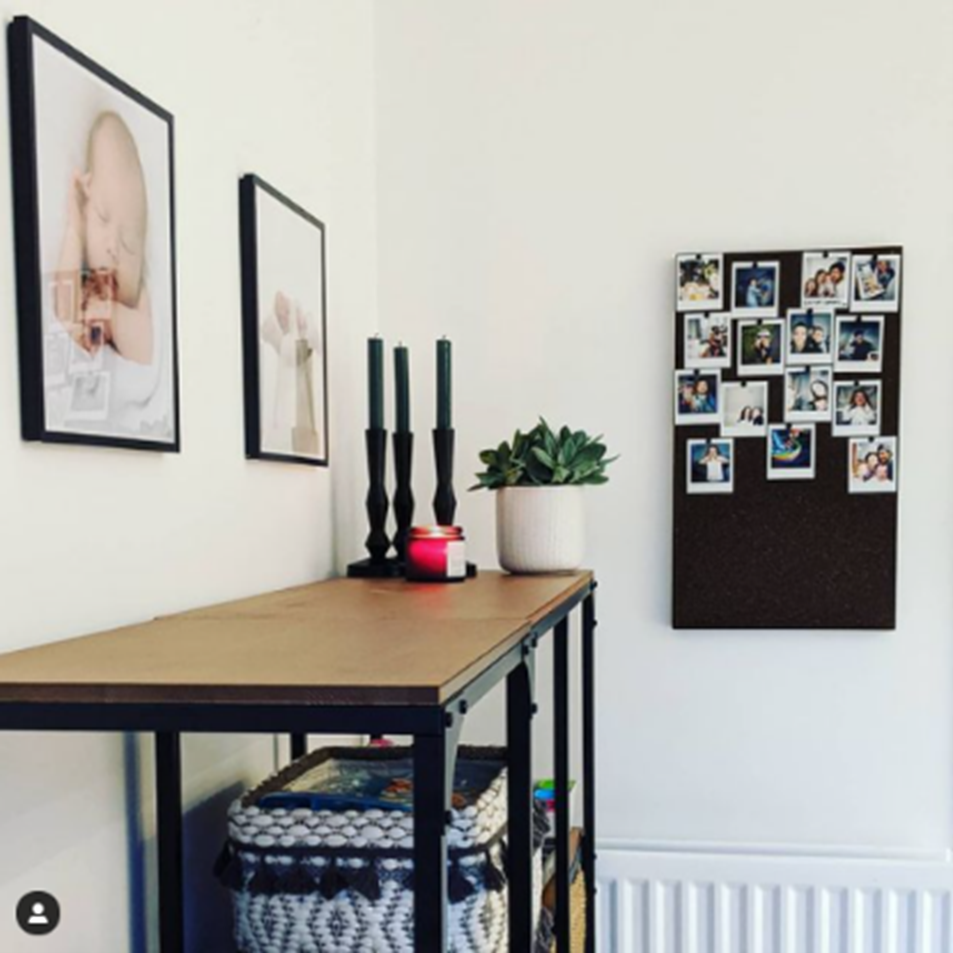 Instagram @redrow_shrewsbury_mama
It's time we let you in on a little secret – everyone has their own 'messy drawer'. And we're not just talking about the first top drawer in your kitchen full of pens, pencils, keys, jewellery, photos and leaflets for takeaways. There's the back of the chair for clothes not clean enough for the wardrobe but not dirty enough for the wash basket. The corner in the garden where you dispose of the dead leaves and weed cuttings. And don't get us started on the tops of shelves.
The point is: it's only natural to sometimes have no time, no energy, or no idea how to organise something. Upgrade your 'messy drawer' space in your home to a stylish container, like with a basket from Homesense. Tucked neatly onto a shelf or stylise boldly in the corner, you won't even realise it's full of receipts and takeaway menus from the 90s…
Burt's Bees Ultimate Care Hand Cream (£8.99), Boots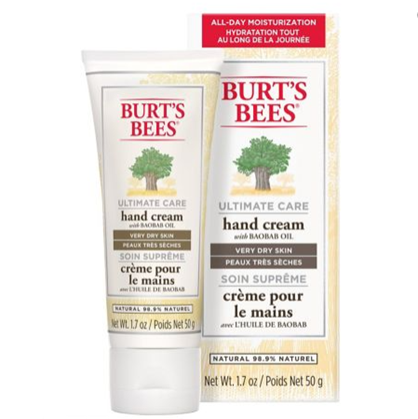 This wouldn't be a Greenwich Shopping Park blog post if we didn't feature a little section about doing something for you. Cleaning and tidying can be hard, overwhelming work and it's important to take a few minutes out whilst cleaning to treat yourself with a cuppa and some healthy procrastination.
During these pit stops, make sure you clean and moisturise your hands with something natural and nourishing, like Burt's Bees Ultimate Care Hand Cream. The natural fruit complex is great for exfoliating dead skin, whereas the baobob and watermelon seed oil work to moisturise every layer of your hands. Hand care now will not only keep up your spring clean energy, but also makes sure that as summer approaches, you're skin is good to go.
More on skincare in next week's blog post…